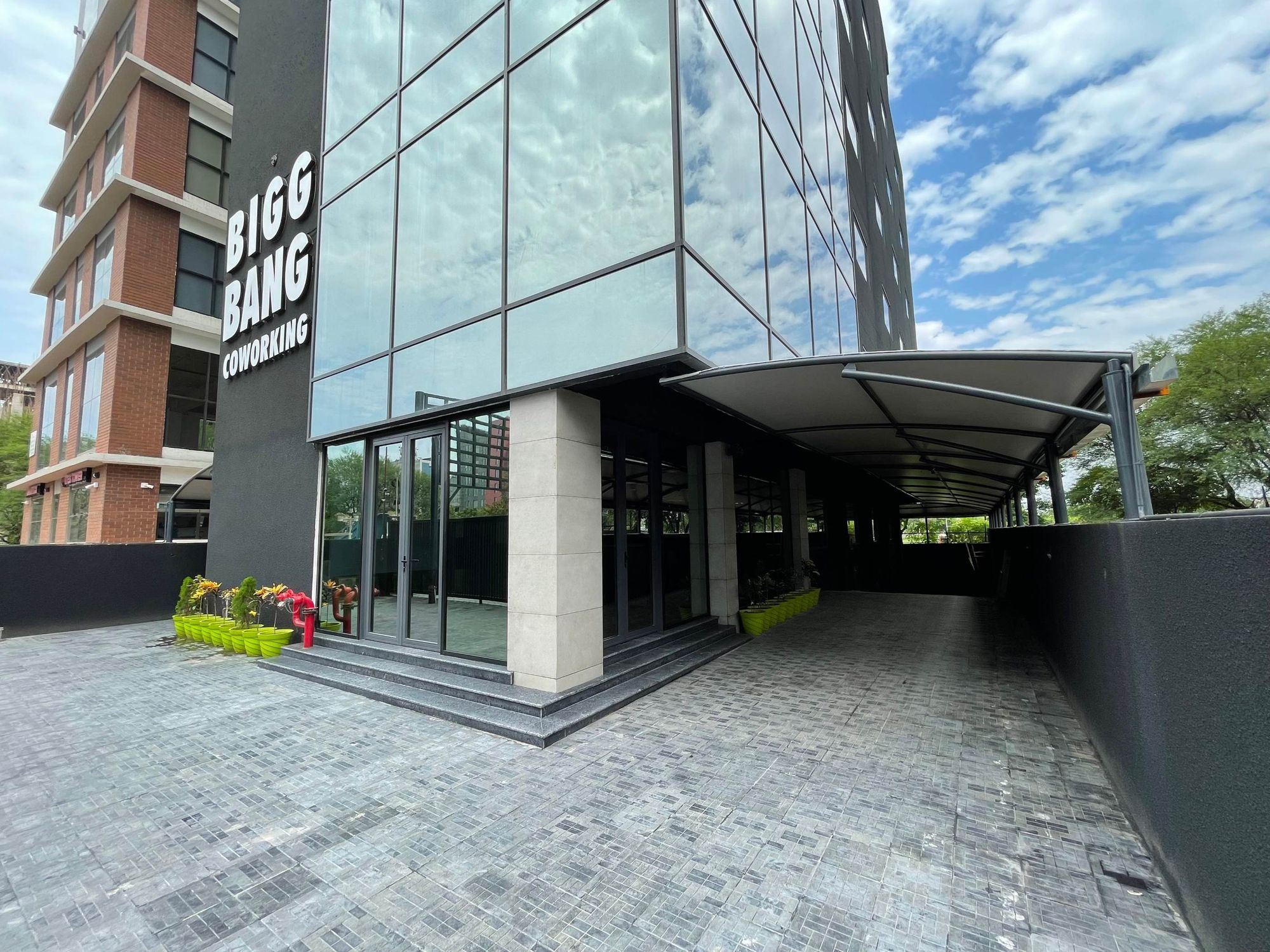 💡
Looking for an office space for rent in Chandigarh? We are just a call away. Call now: +91883771428
Looking for coworking spaces in Chandigarh? BiggBang is the ideal deal because of its extraordinary concept that covers all genres of the working industry with comfortable spacing and pricing, along with dedicated professional and home-like areas that give a professional blend with a home-like feeling for enhancing your productivity.
Office Space in India
Welcome to BiggBang Coworking, offering top-notch office space in India. Our office solutions resemble the lovely culture of Chandigarh, and smart-city-like solutions with creativity and productivity flooded on walls and environments to enhance your work routine.
A Modern Workforce with Modern Office Space Solutions
For the modern post-pandemic workforce, working in a traditional environment is just not the "thing" anymore. Because of their autonomous solutions that prioritize privacy and security, coworking spaces have now become the modern office space solution for the modern workforce.
Chandigarh-BiggBang-Chandigarh
What else do you even need if you have a dedicated private area for work that work enthusiasts surround from various industry genres with an aura of creativity that flows in the environment? We believe in "Atithi Devo Bhava" as our office space setting and always welcome your feedback and suggestions for improving more comfort features for your work productivity.
Easy Coworking Space in Chandigarh
Our solutions, services, and offerings are simple and centered on your comfort, allowing you to relax and express your creativity at work.
BiggBang Coworking
BiggBang Coworking is easily accessible via the national highway and is only a 30-minute drive from the international airport, offering not only digital but also physical connectivity.
Chandigarh kare Cowork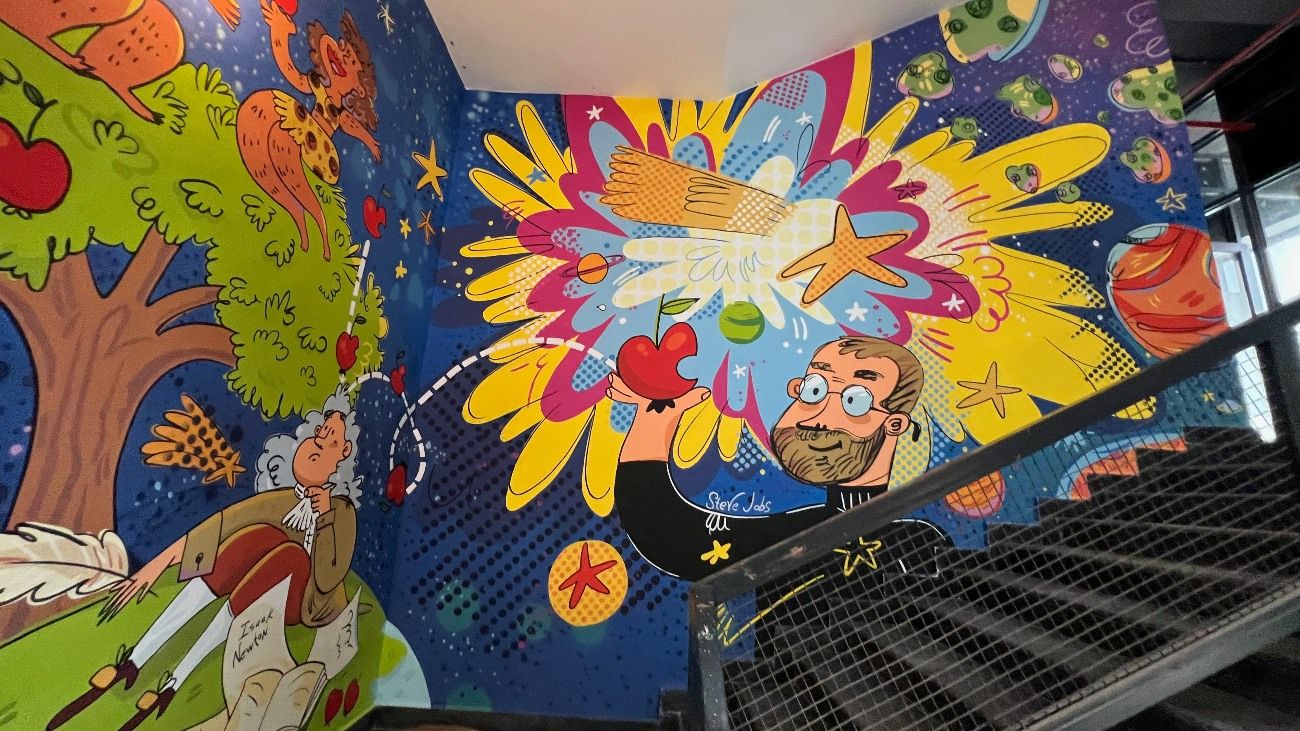 When you visit BiggBang Coworking, you eventually become a part of our diverse community, and we believe in coworking that enhances creative engagement while supporting a work culture featuring productive and easy solutions.
Break Time!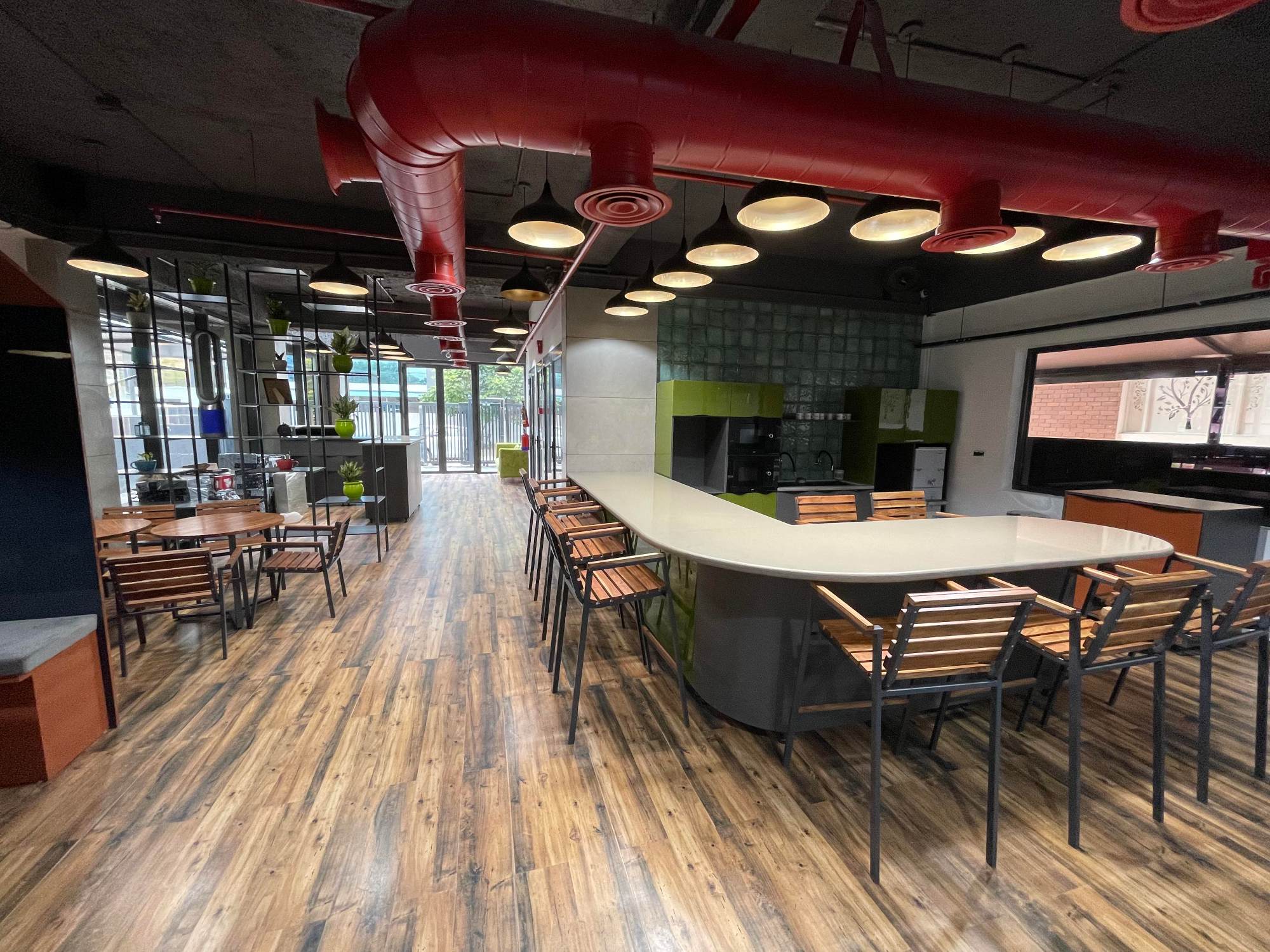 A dedicated cafeteria where you can have a sip of blended coffee while having that long discussion with a colleague or grab a lassi and have a joyous lunch break with your coworkers.
Space is important
Space is always important, whether it is a spacious or private space, and with that in mind, our spacious and private setting is based on having all of the easy and necessary workforce requirements.
Coworking space in Mohali
BiggBang Coworking features premium office-space solutions with a friendly work atmosphere, offering the best coworking space in Chandigarh. Our core aim is to connect various minds within diverse industries and help coworkers increase their connectivity and network.

💡
Looking for an office space for rent in Chandigarh? We are just a call away. Call now: +918837714288
Rent your space
When looking for coworking spaces in Chandigarh, you will go for a space that offers value for money and a dedicated service that helps you maintain privacy and security.
Welcome to BiggBang Coworking!
Dedicated parking, cafeteria, conference & meeting rooms, private spaces, comfy surroundings, new environment, first-class amenities, and more. The list is endless, but one core thing is your safety, which is our first and most important priority.
Office space for rent in Chandigarh
A 6-story tower with over 700 seats available for renting coworking space in Chandigarh, BiggBang has the most convenient and easy solutions for your space-oriented problems.
BiggBang Security
Not just your documents or data but also you are secured as we have prioritized security, which is the essential element when renting coworking space.
BiggBang Solution
Value for money because this coworking space in Chandigarh provides first-rate amenities and facilities, as well as cutting-edge practices dedicated to creating a comfortable work environment and a community of like-minded modern people.
BiggBang Ideology
Being transparent is what we believe helps maintain a relationship, and even if you have a booking for an hour, you are our guest. We believe in staying transparent by featuring all our offerings and services to every person at BiggBang Coworking.
Ok, Google! Show me the top coworking spaces in Chandigarh
BiggBang Coworking space in Chandigarh offers top-notch coworking space solutions with dedicated settings and features that are user-oriented and focused on enhancing work culture.
Meetings & Conferences
These dedicated meeting & conference rooms are accessible for everyone with dedicated time slots and a flexible setting to enhance the deal or your new campaign.
One-day solutions
Whether you are a traveler or a freelancer with a deal to crack or a client coming for a meet-up, cafes are now the post. BiggBang coworking's flexible package allows you to rent office space for an hour or for a long time.
Long-term solutions
The majority of businesses and startups lack productivity in terms of office space problems, while BiggBang Coworking allows you to rent dedicated space as long as you require.
Networking
The most effective and crucial benefit of coworking is increasing your network and connecting with like-minded people from various industries, which might also give you a client or a solution.
Coworking space
There are many features we look for and must invest in while looking for office space, whether it be for an individual worker or an entrepreneur with a team, and having the best and most comfortable resources for work enhances work speed and productivity.
Spacing
This spacious setting of seats and dedicated rooms is designed with a fast-working workforce environment in mind. This space solution is designed by professionals who were once just like you.
Connectivity
Connectivity is always important, and having fast internet and connected networks allows for a smooth flow of work with no interruptions. If you are in a prime location, don't worry about connectivity issues.
Facilities
All of the facilities and amenities offered are accessible within any of your packages, regardless of the hour of booking or the length of stay; it is always first come, first served.
Resources
The resources are dedicated to all genres of work culture and suitable for everyone, with top-notch trending industry practices for the best and the best.
Parking
Wherever you go, parking is the first thing we look for, and with a dedicated parking area, you need not worry about your vehicle as we have everything spacy for you.
Hang-out zone
Everybody needs a break and hanging out with friends to freshen up the mood from the hard workload is a must for enhancing productivity at work.
💡
Looking for an office space for rent in Chandigarh? We are just a call away. Call now: +918837714288
What is coworking? ~ Saumil Kohli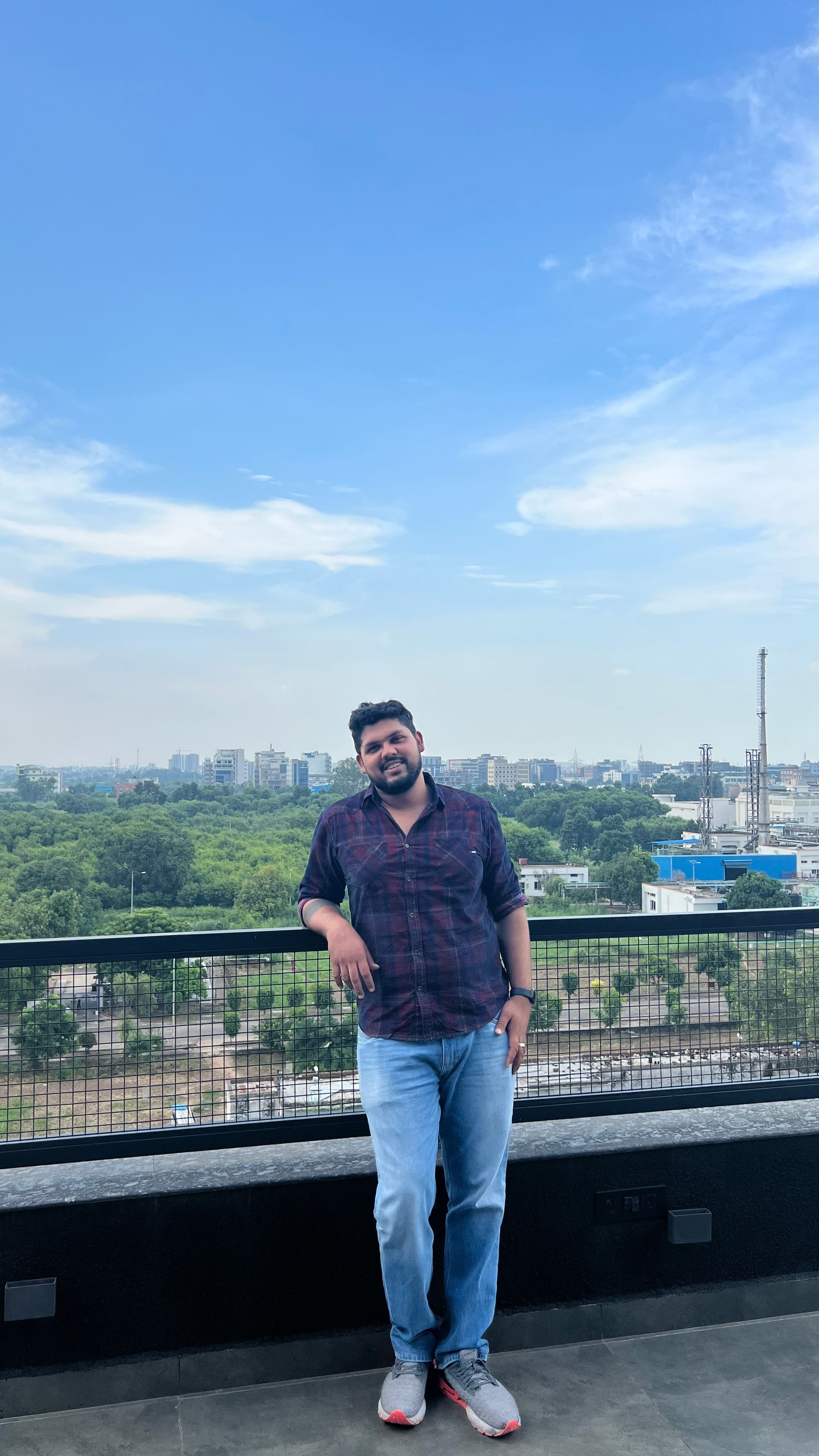 Coworking is a method of establishing connections with a broad group of people from various industry sectors working together under one roof on multiple projects for numerous teams and offices.
It is a place of work heaven where one can meet or learn about many parts of workplace culture, comprehend current industry trends employed by coworkers to increase work efficiency, and discover a contemporary answer for a contemporary workforce.