Industry-leading security
We have taken the security of our members' property and business to a new level. The security guards are there 24/7; they will help you in any situation. There is also an alarm system installed at the entrance, giving you an immediate response if anything happens inside or outside the premises.
CCTV cameras are also installed around the building so no one can enter without getting caught on camera.
A brand new building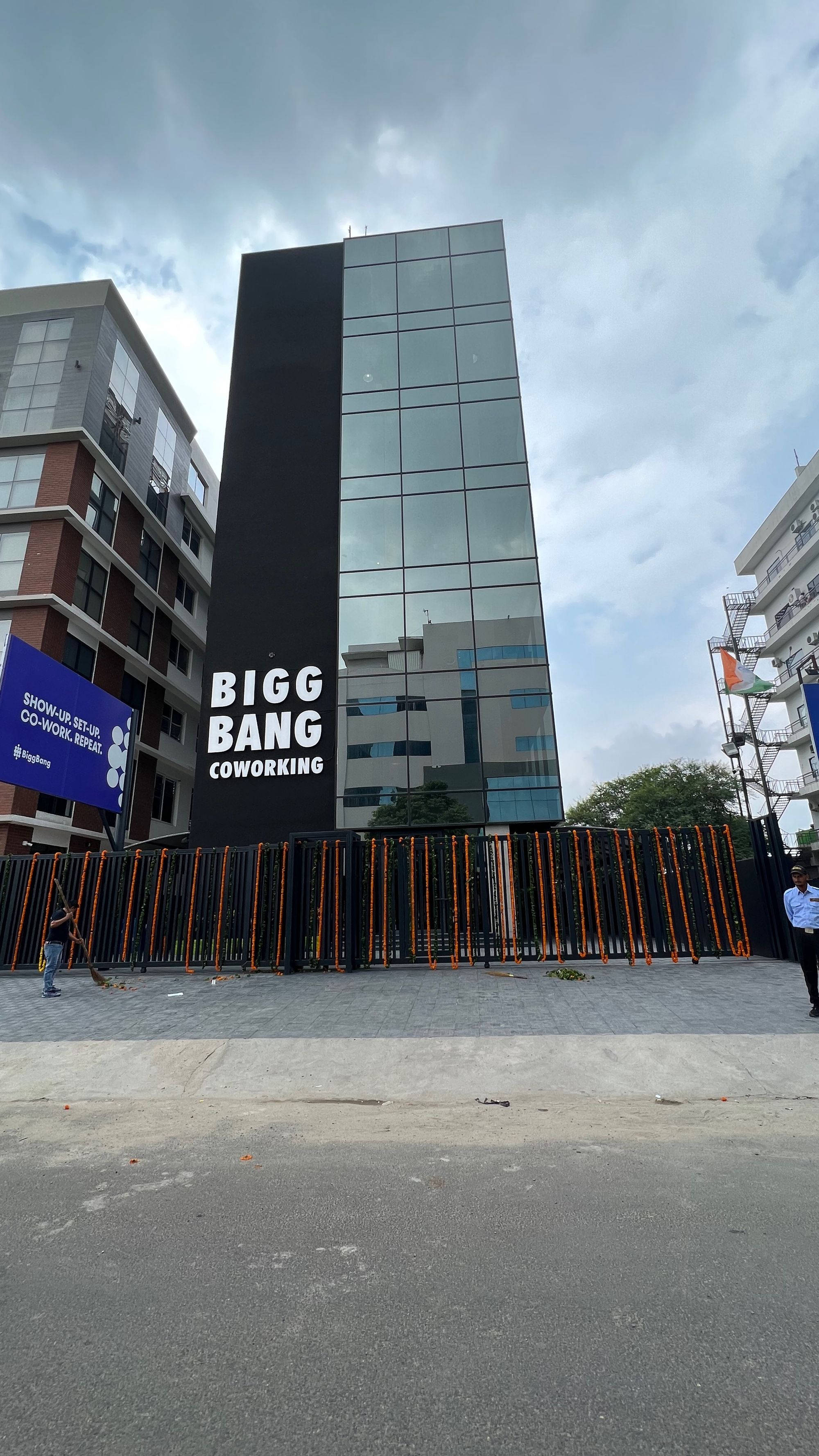 If you're looking for a coworking space where the people are friendly, the energy is positive, and the work environment is unique—this is it.
The building itself is brand new! We have an elegant lobby with high ceilings and ample space for socializing. You can also enjoy your lunch hour on our rooftop terrace or work out in our gym area with its state-of-the-art equipment.
Ultra-fast internet
You're probably wondering how we can promise you a fast internet connection. Well, we have a 100mbps connection on our main location and have backup internet connections in case of any issues with the main one. We also have wired ethernet cables available for all members who don't have wireless access at their desks (which is most likely).
Customized private office space with your company name on it
Your name on the door
Your logo on the door
Your name on the mailbox
Your name on the phone directory, building directory, and website
Fully furnished private offices and desks with modern furniture
It's not just about the workspace. The private offices have everything you need to get work done, from high-speed internet and power outlets to ergonomic chairs that make your day more comfortable. You can rent a desk for yourself or your company if you want to gain some extra space (or maybe even an office).
Private offices come in different sizes, from 2 to 150 seater! They're available at different prices depending on how many people will occupy them.
24/7 access to your workspace
24/7 access to your workspace
No need to worry about security
No time wasted commuting to the office
No need to worry about cleaning or maintenance
Daily cleaning services
Daily cleaning services
Weekly cleaning services
Monthly cleaning services
Bi-monthly cleaning services
Quarterly cleaning services
We have everything you need to start getting work done.
At Biggbang Coworking, we have everything you need to start getting work done. Our spacious coworking space is designed to be where you can come in and get some work done without worrying about noise or distractions.
We have quiet spaces and fully furnished offices with your company name!
Conclusion
We have everything you need to start getting work done. With a brand-new building, ultra-fast internet, modern furniture, and fully furnished private offices, we make it easy for you to get things done. If you're looking for a coworking space in Mohali that's not only professional but also comfortable, look no further than Biggbang Coworking Space!